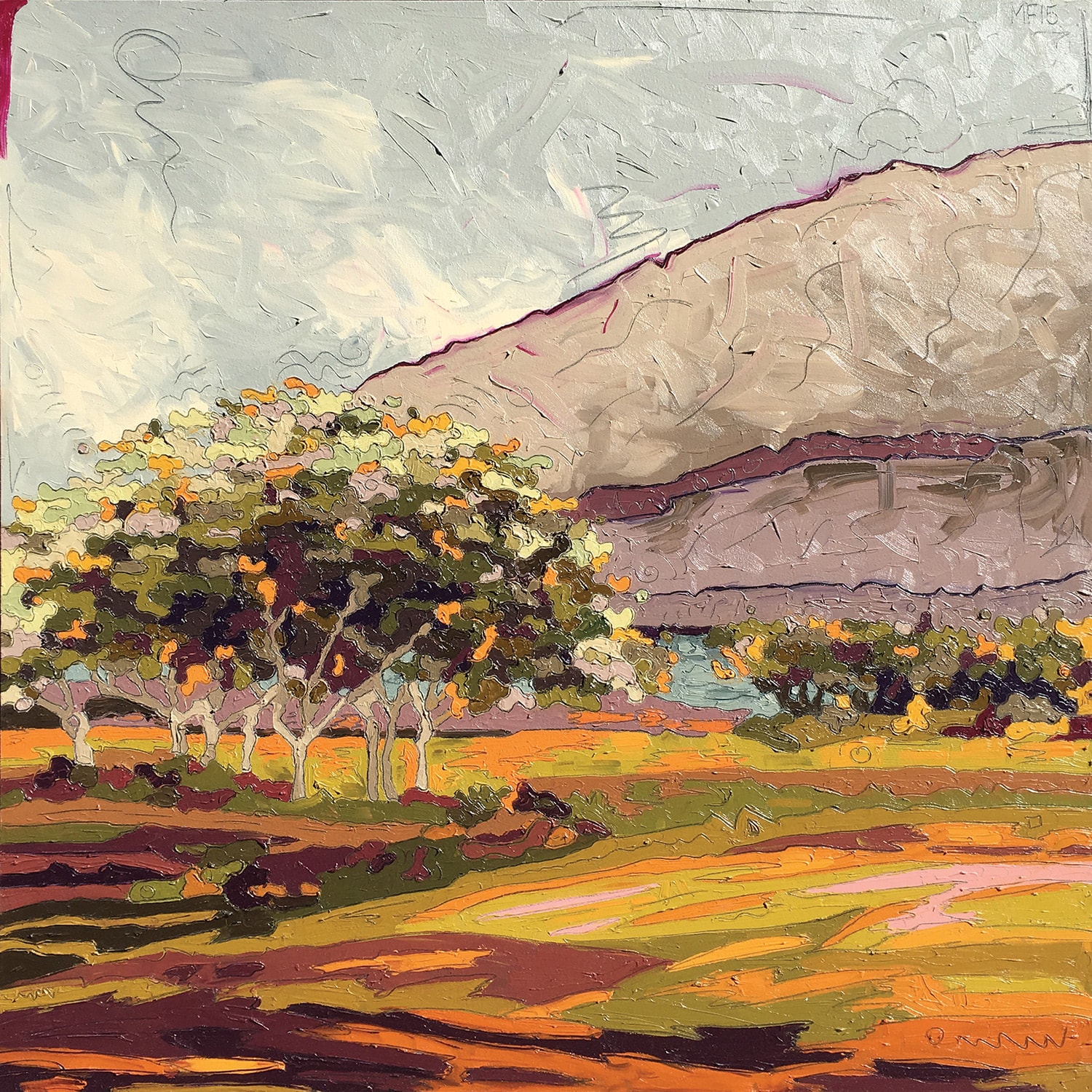 "Coastal Plain" | Oil on Panel | 40 x 40 inches | 2015
09 May

Illuminations: Artist Spotlights

Matthew Frederick's landscapes combine the playfulness of a paint-by-number scene and a contemporary perspective on color and composition. For the last 20 years, Frederick has been examining the landscape, trying to help people see the natural world in a new way.

"I can look at thousands of images until one perfect image catches me. It's all about the setup," Frederick says. "It may be the most beautiful scene ever, but I won't paint it until it strikes me correctly, with everything in the right place."

Frederick doesn't like to create composite scenes, but instead distills and interprets the elements that exist. "I don't change things too much," he says. "Even though my work is abstracted, it still embodies the feeling of what I see."

Unlike a lot of landscape painters, Frederick doesn't paint en plein air. Instead he finds a photograph and works with it in his studio, applying thick layers of oil paint on large canvases, which would be too cumbersome to take outside.

"I use a lot of paint," he says. "I just want to see paint on that canvas. I want to see the brushstrokes, and I want to see the paint. It's all about the paint."

Frederick's landscapes encompass exaggerated colors. The shapes, shadows and light are depicted in large swaths to make it more dynamic: eddies of sky, patches of leaves and whirls of water.

"I want my work to come across as fun," he says. "I want people to actually look at the painting and think, 'is that something I've seen before?' Then the next time they're looking at the land they can see the painting in that place. I want that feeling of making people look again and think 'that really is beautiful,' as opposed to just driving by it."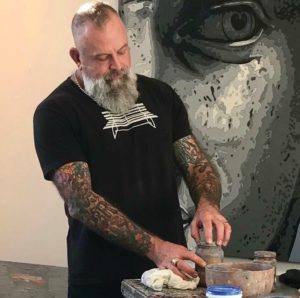 He's portraying not only the subject matter or color, but the realistic feeling of actual paint. For Frederick, looking at a canvas means that somebody created that work. It's important for him to see the artist's hand in the finished piece. When he nears the conclusion of a painting, he writes into the impasto, gouging out lines and curves.
"I call it my neurotic scribbling," he says. "I do it at the very end of a painting. It gives it something else for people to look at, it catches your attention. I don't want anyone to get bored with my paintings. I want people to notice things in my paintings for years and years."
Frederick's work is represented by ArtHaus gallery in San Francisco, California.