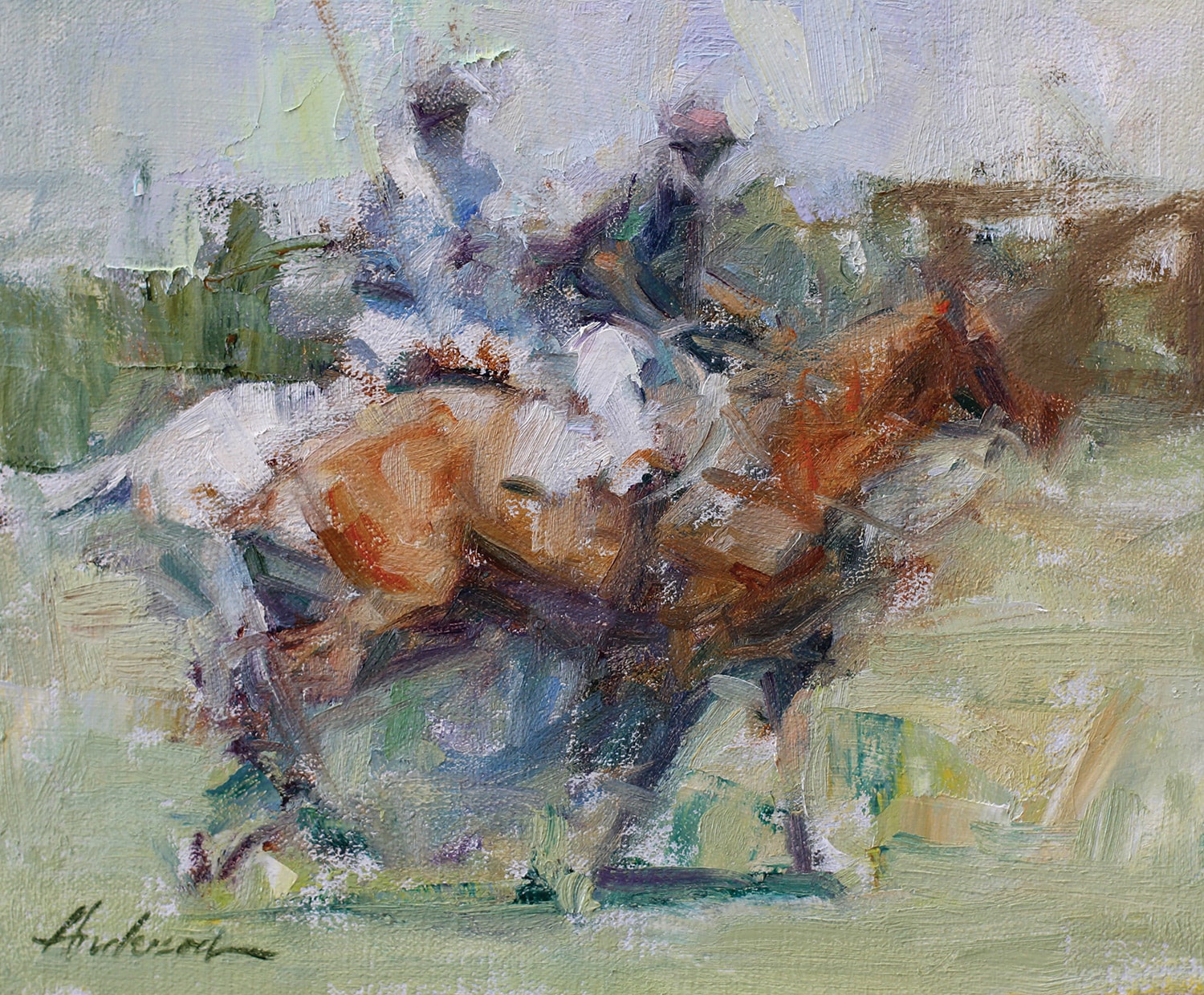 "Polo II" | Oil | 8 x 10 inches | 2018
09 May

Illuminations: Artist Spotlights

The intriguing beauty of Carolyn Anderson's paintings involves not only what we see but how we see. Aware of the small edges, the dips of light and the subtle, nuanced moment, she paints the figure, wildlife, racehorses and landscape with a studied eye toward the real.

"Unlike a camera, which records all visual information, our brains instead interpret all visual information," Anderson says. "Organizing this visual reality is a necessary part of processing the wealth of stimuli we deal with on a daily basis."

In other words, our minds see an apple and automatically fills in the parts of the apple, not allowing the eye to pick up on the edges of the apple, the small variations in shape and color. Anderson understands this as a value pattern, the most important part of the visual process.

"The quality of light has everything to do with it," she says. "Intuition is another form of pattern recognition. Ultimately, it's all about learning to see by painting."

Anderson began teaching workshops in the 1980s at the Frye Art Museum in Seattle, Washington, the National Cowboy and Western Heritage Museum in Oklahoma City, Oklahoma, and the Disney Imagineers, the creative force behind Walt Disney Parks and Resorts, in Los Angeles.

"That's where I revised my method of teaching, trying to get the students to understand what's important," she says. "Ultimately, I do teach figures primarily because it can be a difficult subject due to how we perceive other people and how we think they should be painted."

The human face presents itself with preconceived notions of what we see, she says, and people have a tendency to resort to what a person's face should look like. "We have an issue with painting what we think we know instead of what we see. We have all kinds of symbols for everything — noses, eyes, eyebrows, mouths — this is how one paints a mouth or a nose."

The first step is to be aware of the art information available: line, shape, value and color, the artist explains. "That allows a person to put more emphasis into one of those things and you can have a layering of information that makes it more interesting," Anderson says. "Trying to find the information that I think would be interesting art information may not necessarily be subject information. Then, I try to figure out how to get that information across without spelling everything out. I always base it on what I'm seeing. I don't think we make things up very well."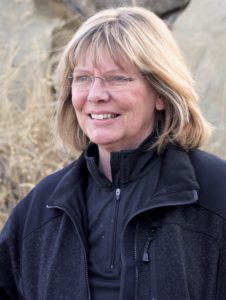 By pulling different elements out, knowing she's working with a two-dimensional surface to interpret a three-dimensional world, she concentrates on patterns made by light and shadow. For Anderson, color is an interesting way to look at light and shadow, to use the data offered by the tone and value to create a scene.
"I don't like paintings I can completely explain," she says. "It's important for the viewer to interact with the painting. A painting is like a conversation … you want to listen to it. I find that trying to get to that place that engages me is just really hard to get to with realism, and that's why I keep giving it a try. When you're dealing with the abstract, you're dealing with the same elements without the parameter of having it look like something. We have a tendency to like what we know, if it falls outside that, it can be jarring for some people."
Anderson is represented by InSight Gallery in Fredericksburg, Texas; Gallery 1261 in Denver, Colorado; and Simpson Gallagher Gallery in Cody, Wyoming.