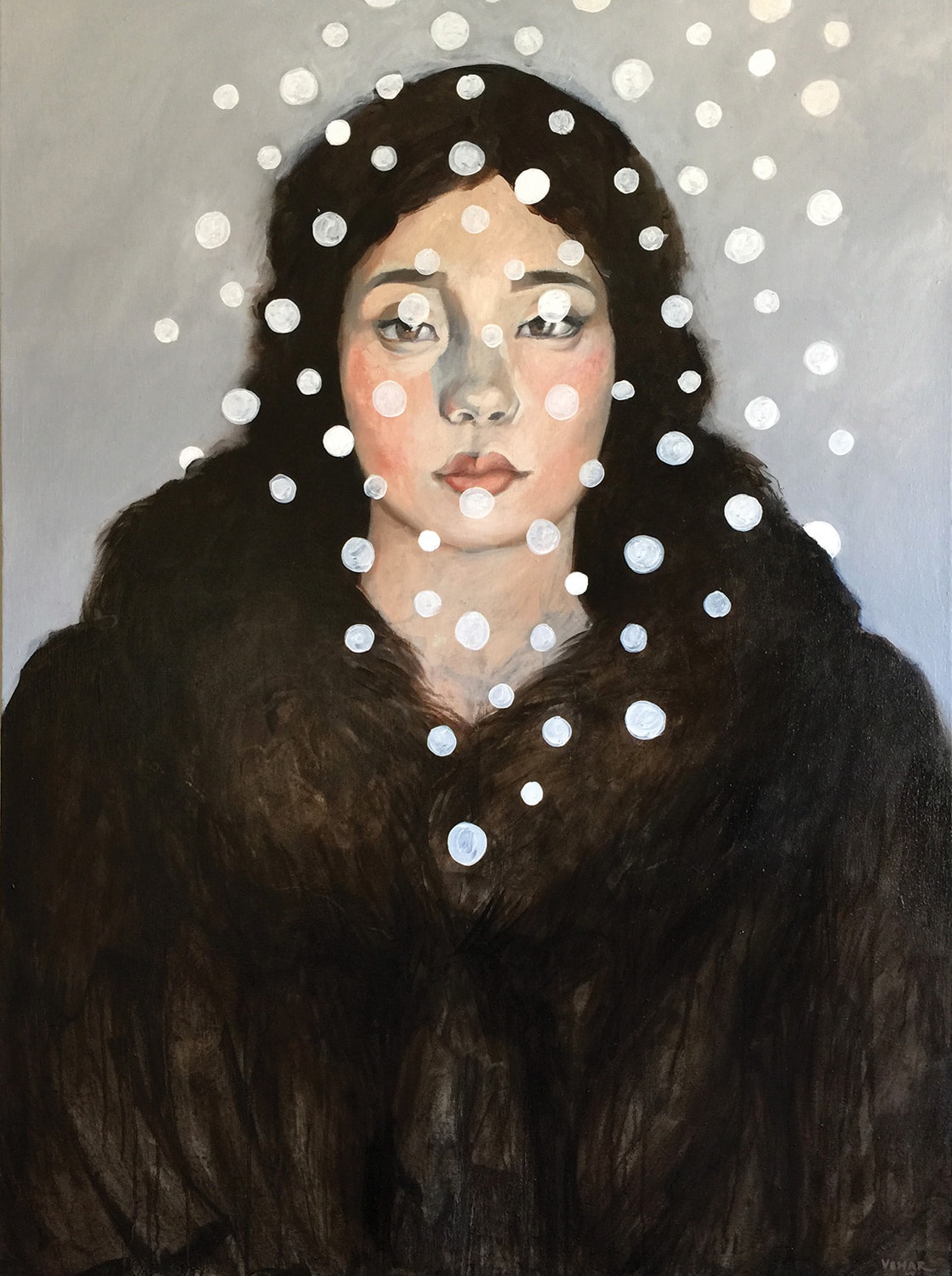 "Snow I" | Oil on Canvas | 36 x 48 inches
09 May

Illuminations: Artist Spotlights

J. Vehar-Evanoff's paintings bring about the tension between anarchy and a desire for rules. That inner battle contained within each piece creates a tautness that teeters on the edge, as movement of paint meets the restriction of its surface.

"Generally, in our lives, we tend to try to stand in that perfect place between order and chaos, we want things to be exciting and random, but not too crazy," Vehar-Evanoff says. "I like to place myself physically and emotionally in a place of uncertainty, which forces me to use my skills and let something new come out."

By starting a piece unsure of what it will become, Vehar-Evanoff sets himself up to be in that uncomfortable situation of ambiguity. In this way, he begins to create meaning from the overwhelming emotions of disorder.

"Often my process starts with a few brushstrokes, pushing things around with squeegees, and sitting with the piece for a very long time where I don't do anything," he says. "Then, when the moment strikes me, I move. That's the physicality of it — that happens when it's supposed to happen — and I rely on that a lot."

Often using recognizable figures to represent humanist and universal concepts, Vehar-Evanoff turns the figures into symbols to explore our positive and negative motivations. By deconstructing his composition, he allows himself to rediscover the parts and pieces on an individual basis, finding a more profound meaning beneath the surface.

"Hopefully, what I create makes a mystery. I want to deepen that mystery, and in that way the piece lives on," Vehar-Evanoff says.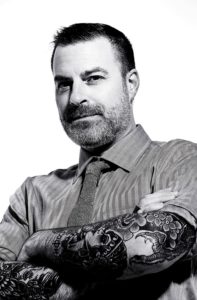 With his abstract work, he pushes the boundaries of both content and style. Starting with a thin layer, he allows the canvas to absorb the paint. "Then I'll push the paint around, adding layers. You can't quite see through it, but you can see something is there. I've made it a metaphor for individual potential — you don't know what's under the surface of people. I find that process coming out in me, and I tend to reflect it on all people."
Piecing together a composition, Vehar-Evanoff begins to see his way through the process, using the idea of landscape as an allegory.
"I approach my work with a rhythm," he says. "I try to move my body, hand, wrist, in a repetitive rhythm, which puts me in a meditative state, and I let go. I'm not thinking about what's right or wrong. When I'm finished, I sit and look for an hour or two, and then I hit it again. When it's done, it's done."
Vehar-Evanoff is represented by Modern West Fine Art in Salt Lake City, Utah, where he will be showing his work June 15 through August 11.