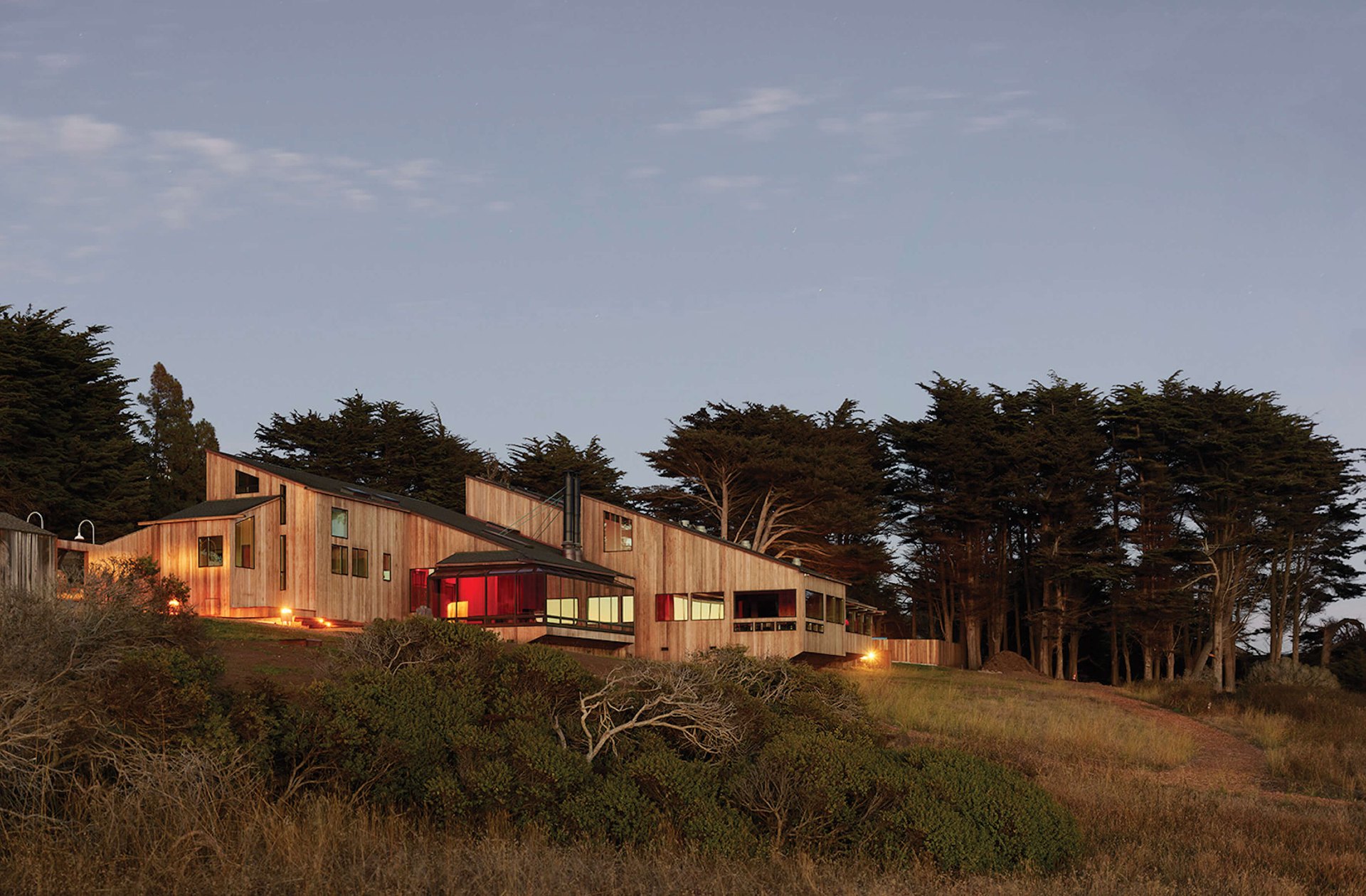 The Sea Ranch Lodge and its 53-acre coastal site received its recent revival under the guidance of West Coast architecture and design firm Mithun, the Sausalito-based interior designer Charles de Lisle, and Los Angeles-San Francisco landscape architects Terremoto. Photo courtesy of The Sea Ranch Lodge
05 May

Western Landmark: Living Lightly on the Land

When The Sea Ranch Lodge, overlooking the ocean in northern Sonoma County, reopened last October after a three-year-long renovation, the occasion represented not merely the return of a Western landmark. It also served as a stirring recommitment to a California enclave like none other. Stretching along sinuous two-lane Highway 1 about 100 miles north of San Francisco, the surrounding community called The Sea Ranch embraces unspoiled nature, lovingly tended common lands and trails, and more than 2,200 modern-rustic private homes, all coexisting in perfect harmony on 7,000 acres along 10 dramatic miles of the Pacific coastal shelf between the ocean and the nearby mountains.

The Sea Ranch and its eponymous lodge had their start in 1963 thanks to an architect and planning director for Oceanic Properties in Honolulu named Al Boeke. Admiring the so-called "New Towns" that developed in Britain and Europe after World War II, which aimed to strike a utopian balance between the needs of humans and the natural world, he engaged San Francisco-based landscape architect Lawrence Halprin to lead planning efforts for a new kind of residential retreat on a remote parcel of California land. Once home to the Pomo Indians, by the early 20th century, it had been consolidated into Del Mar Ranch, an operation largely dedicated to raising sheep.

"Living lightly on the land" became the Oceanic team's guiding slogan for a comprehensive effort that began with in-depth studies of the local ecology and even the prevailing northwesterly winds. Their goal was to develop a humane residential plan and architectural style that graciously complemented the setting, with structures that even echoed the angular forms and weathered boards of old barns still on the site. Boeke commissioned leading Bay Area architects of the day to bring the first buildings to reality. Joseph Esherick, who was noted for saying that "the ideal kind of building is one you don't see," was put in charge of designing a lodge, demonstration dwellings, and other facilities. Assigned for residences was the powerhouse Modernist Berkeley-based firm MLTW, consisting of Charles Moore, Donlyn Lyndon, William Turnbull, and Richard Whitaker. Halprin also brought in San Francisco designer Barbara Stauffacher Solomon, who not only rendered the architectural scale paintings but also created an entire large-scale "supergraphics" package for the development, including a distinctive logo combining ram's horns and crashing waves.

Completed in 1965, chief among the original buildings was the lodge itself, along with a cluster of nearby condominiums, of which Condominium 1 was entered into the National Register of Historic Places in 2005. Those structures provided a foundation for guidelines that still govern new buildings, which might briefly be summed up as simple geometric forms in weathered wood, with no new structures blocking the views of existing homes. Residents have access to a wealth of amenities elsewhere within The Sea Ranch, including a pool and tennis courts; The Sea Ranch Links, a privately owned 18-hole golf course at the northern end; riding stables; and a fanciful, non-denominational Sea Ranch Chapel. Many miles of trails cut through Monterey cypress hedgerows and forests of redwoods and Douglas firs; pass common-area meadows where the community's flock of sheep reduce the need for weed whackers; and wind along the entire length of the high ocean-view cliffs bordering the western edge.

Today, The Sea Ranch Lodge, under the new ownership of Fillmore Capital Partners of San Francisco, has returned looking as bold and beautiful as it did when first completed in 1965 — or, perhaps, even better. While respecting the original architectural style and even fully refreshing Solomon's supergraphics both outside and in, the revamping process also opened up new ocean views from the lobby, added a solarium and outdoor decks, and redesigned the bar, lounge, and restaurant, which now offers "rugged refined dining" from executive chef Eric Piacentine. Even the thoughtfully curated gift shop and the old post office feel freshly minted.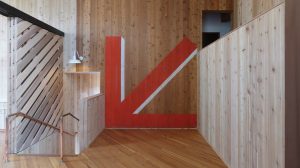 While the renovation of the lodge's guest rooms won't be completed until June 1, 2023, travelers who want to experience the wonders of The Sea Ranch needn't wait that long. Many of the community's homes are listed on popular vacation rental websites, offering comfortable accommodations with modern amenities and ocean, meadow, or forest views, all in the style first established by the original creative team back in the 1960s.
If the concept of an "escape" requires a dramatically indulgent change from one's normal way of living, then both The Sea Ranch Lodge and its surroundings fulfill that definition in a singularly Californian way. In words that apply equally to the freshly restored hostelry and to the community with which it shares a name, the lodge's general manager Kristina Jetton aptly sums up The Sea Ranch's appeal: "Whether you're here as a couple, a family, a multi-generation gathering, or a group of friends, and whether it's a vacation or a special occasion, this is a wonderful place to visit, to enjoy nature, to reconnect, and to celebrate."
Based in Los Angeles, Norman Kolpas is the author of more than 40 books and hundreds of articles. He also teaches nonfiction writing in The Writers' Program at UCLA Extension.