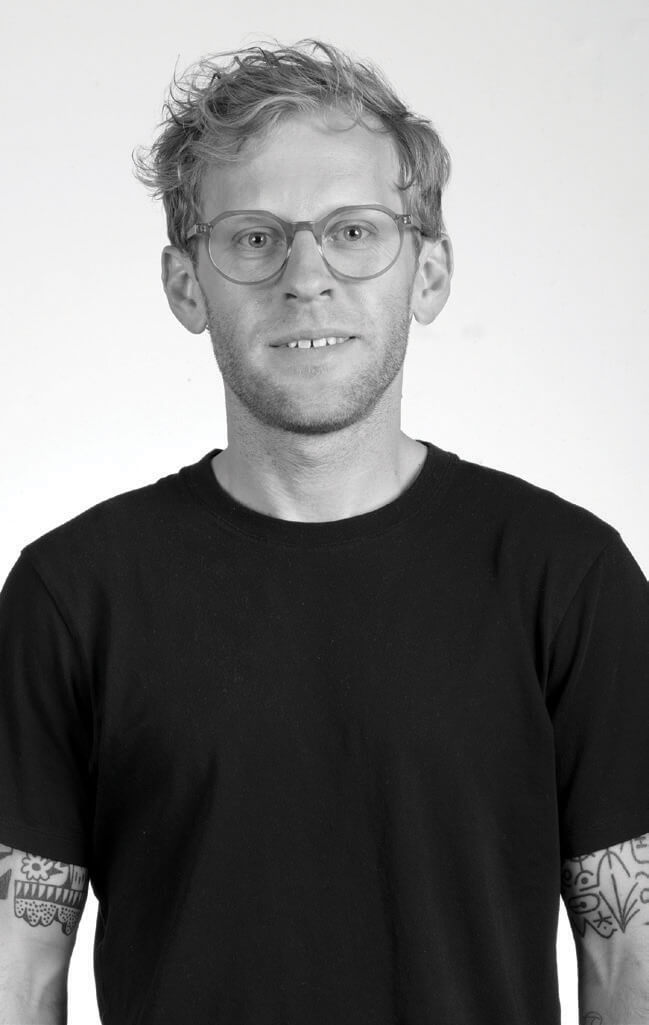 17 Sep

Artist Spotlight: Levi Jackson

Labeling Levi Jackson's artworks as photographs alone would be the same sort of reductionism he undoubtedly advises his students against when teaching studio photography, art criticism, and artist's theory at Weber State University in Ogden, Utah. "I make temporary site-specific installations that I document with photography," explains the 34-year-old Utah native.

He began taking pictures with his father's Pentax K1000 camera on family camping trips at 9 or 10. However, unlike those early scenic shots of remote wilderness, today Jackson seeks out the poignant beauty of less idyllic settings, such as high-desert public lands adjoining military munitions testing sites or large private holdings awaiting development. In these places, he'll set up spare assemblages that eloquently but enigmatically express a shared Western mythology that still has a hold on the American psyche. He translates these ideas into installations that have included a deer decoy, puzzlingly wrapped in sparkly fabric, standing on a stretch of scrubland beneath a sky filled with storm clouds; a swirl of fishing net and hook-shaped snippets of parachute cord, rising up like a phantom whale from the Great Salt Lake; and a hole-punched cardboard head-and-shoulders image of John Wayne in full cowboy regalia, peering out from dying grasses in a freshwater swamp. Then he'll photograph what he's fashioned, in the process collaborating with the time of day, his aperture, the exposure, and the weather to produce his enthralling vision. These images are available to collectors as limited-edition inkjet prints of scenes that someone idly passing through might barely notice. "Once I'm done," he says, "I dismantle and remove it all, storing it in my studio or throwing it away."

Jackson's earliest photographic efforts ultimately led him to major in art at Brigham Young University, where he concentrated on sculpture because "their photography program was part of the design department, emphasizing commercial work." He went on to gain two years of experience while earning a Master of Fine Arts in photography at Pratt Institute in New York City. That location proved a significant culture shock. "I realized that the images I wanted to make wouldn't work in Central Park, even though I tried," he says. So he'd fly home to Utah every six weeks, "working four or five days, basically without sleeping, to make seven, eight, even 10 pieces. I needed that sense of amnesia French cultural critic Jean Baudrillard referred to, that zoning out that comes from driving across a lunar landscape like the Great Basin," to find the kinds of poetically stark settings that sparked his imagination.

He's never stopped exploring the Western vastness or the ideas that arise from his travels in it. New forms of expression are continuously inspired by these journeys, including gallery exhibitions in which the artifacts he fashions are displayed alongside his photographs and video pieces that focus on trains traversing the Western landscape. "[Videography], I feel, is really speaking well to my ideas right now," Jackson says. And the resulting images will no doubt touch a cord in the gallery-goers and collectors who witness them.

Jackson's work is represented by Modern West Fine Art in Salt Lake City, Utah, where it will appear in the show Earth through September 30.