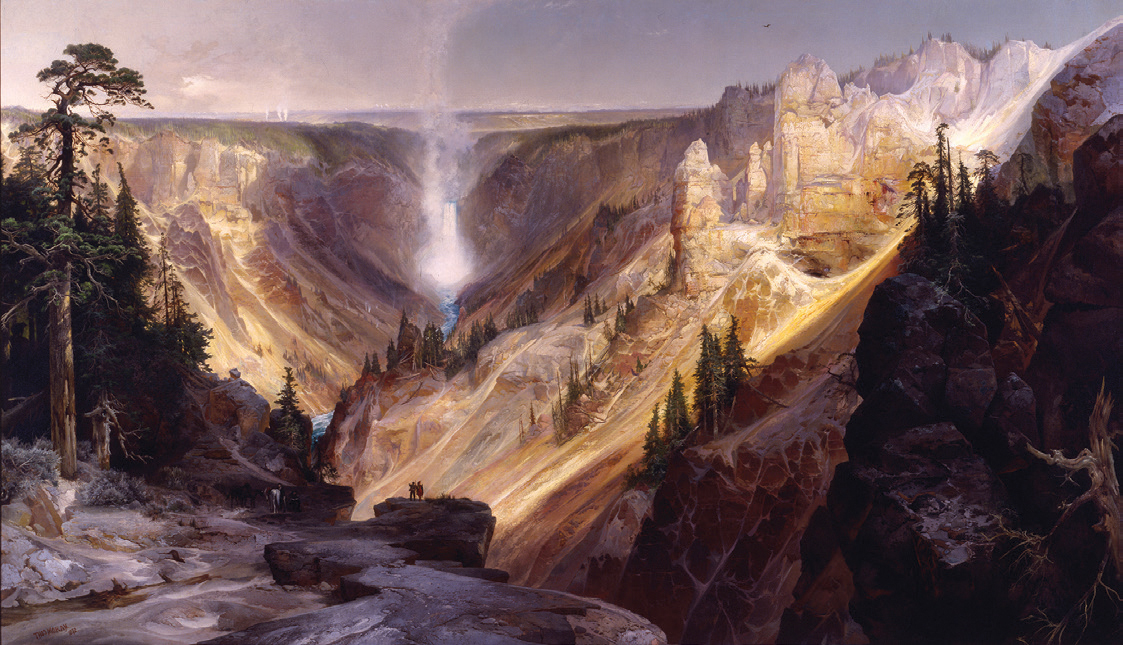 Thomas Moran, Grand Canyon of the Yellowstone | Oil on Canvas | 84 x 144.25 inches | 1872 | Image courtesy of the U.S. Department of the Interior Museum
06 Sep

Publisher's Note: Thomas Moran and the 150th Anniversary of Yellowstone

Thomas Moran stands at the pinnacle of the American art world. Few artists, if any, have had his influence and impact.

Born in England on February 12, 1837, he first traveled to northwest Wyoming in 1871, when he was 34 years old. He joined (at his own expense) the Hayden Expedition to survey the area that would become Yellowstone National Park. He struck up a friendship with photographer William Henry Jackson, and they worked together to create a visual record of some of the most remarkable landscapes in America. In 1872, their combined images helped persuade Congress to declare Yellowstone America's first national park.

Shortly after that, also in 1872, his enormous 7-by-12-foot Grand Canyon of the Yellowstone was purchased by Congress. Moran became so associated with the park that in 1873 he began signing his paintings with a monogram that incorporated a "Y" into his initials.

Just two years later, in keeping with his insatiable appetite for painting adventures, he joined John Wesley Powell's expedition down the Colorado River through the Grand Canyon. Moran subsequently painted another equal-sized painting that Congress bought, Chasm of the Colorado (1873–1874). The purchase price for each painting was $10,000.

Moran's adventures took him all over the West: Wyoming, Colorado, Utah, Arizona, New Mexico, California, and more. His mastery of paint was second to none, and his paintings hang in the most prestigious museums and private collections worldwide. Most notable is his auction record of almost $18 million for the 28-by-48-inch Green River of Wyoming.

Thanks to Moran and his championing of Yellowstone, it's impossible today to separate our love of the American West from its art. So as we celebrate the 150th anniversary of this most extraordinary national park, we at Western Art & Architecture tip our collective hat to this giant of a man.

Thank you, Mr. Moran!