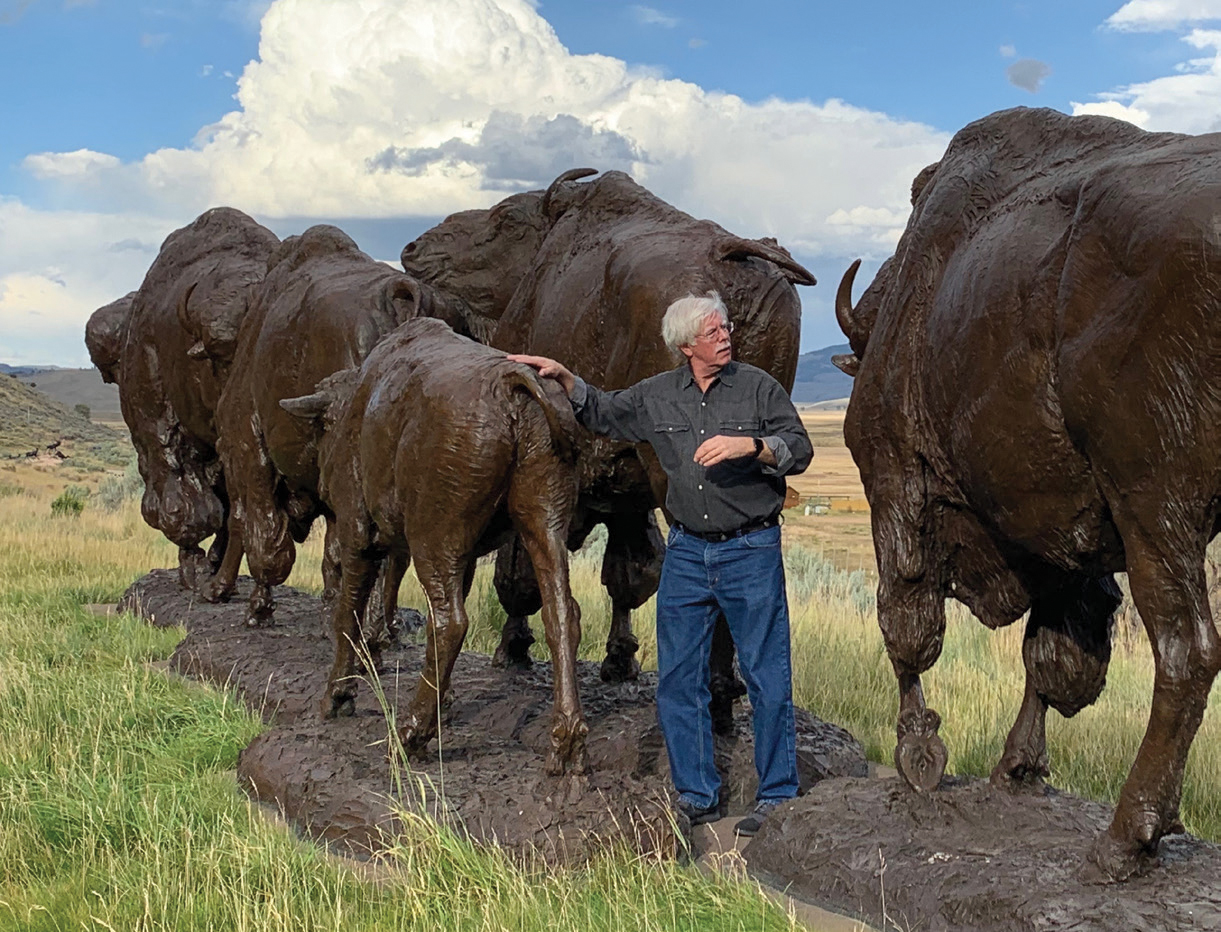 Publisher Tim Newton with Richard Loffler's sculpture Buffalo Trail, at the National Museum of Wildlife Art in Jackson Hole, Wyoming.
21 Nov

Publisher's Note: Evangelists For Beauty

We live in a challenging world. Our lives are often fraught with difficulties and angst. Each day, any one of us may struggle with our health, finances, family, work, or any manner of stress.

During a recent panel discussion, I commented on the importance of beauty in our lives and said that those of us in the art world are evangelists for beauty. The moderator stopped me and repeated the line, "Evangelists for beauty?" A healthy discussion followed.

Perhaps, it's another way of clarifying what we do here at WA&A. Those of us who live and move through the world of architecture and art have the daily joy of viewing, considering, and discussing the many facets that these disciplines provide. Whether it be architectural spaces that are welcoming and comfortable, a sculpture that is powerful and engaging, or a painting that portrays a grand and compelling scene, remarkably, we can be moved by these things.

Beauty inspires, invigorates, and helps calm our harried spirits. While it certainly is not an elixir for everything that ails society, beauty can provide a welcoming refuge from our daily concerns. Whether you are a practitioner of the arts or an admirer, you surely understand the joys that I speak of.

In the world of journalism, our purpose is to shine a light on this beauty. In each issue of WA&A, we showcase the accomplishments of the finest architects, artisans, and artists. These stories can bring a moment of quiet contemplation to our busy lives. I hope you'll take advantage.

Please join us in our mission to be ambassadors for beauty. Each one of us has more than enough to spread around.