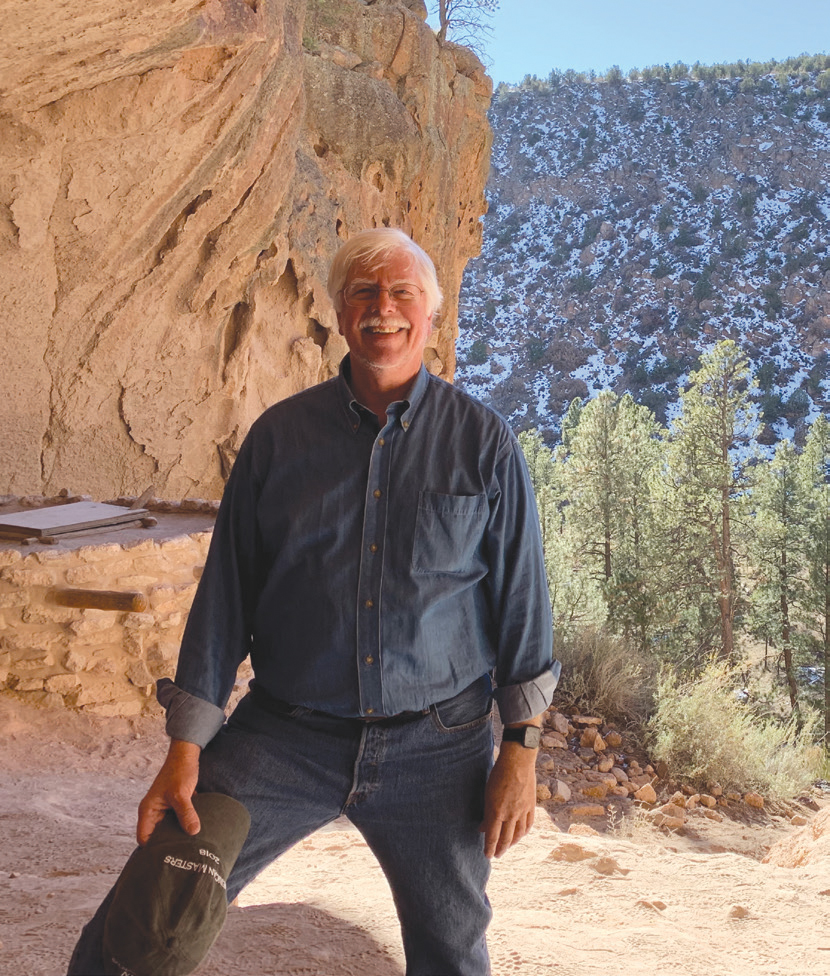 WA&A's publisher Tim Newton visits the structures of ancient architects at Bandelier National Monument.
17 Jan

Publisher's Note: Making a Difference

A few recent events have caused me to ponder our purpose and mission on this spinning globe. Most notable was the recent passing of one of the great minds in the Western art world, Peter Hassrick. Undoubtedly the foremost Western art historian of our time (and probably any time), I was fortunate to know Peter. His knowledge and expertise were monumental. He authored dozens of books and articles too numerous to count, and his ability as a public speaker was second to none. Always happy to share his observations, he was readily available to offer his wealth of knowledge with so many of us. We are sorry to see him go but rejoice in his legacy.

I could go on about Peter for this entire column or a lengthy feature, but my point here is this: The world of art and architecture is shaped and changed in wonderful ways when people set out to solve a problem, fulfill a need, make something better, or share their ideas.

Most of us know someone like Peter; a person who we find to be particularly special and unique. But don't exclude yourself — whether your legacy is widely or little known, it is always important in the circles that you are a part of. Whether it is a kind word spoken, 10 minutes of help given, a book written, expertise shared, a home designed, a picture painted, or a sculpture built, you are important. Each one of us makes a difference, whether we are aware of it or not. As you read through the pages of this issue, you'll observe the impacts being made by those we write about.

The year ahead is filled with opportunities for each of us, so plan to make a difference. You can start today.