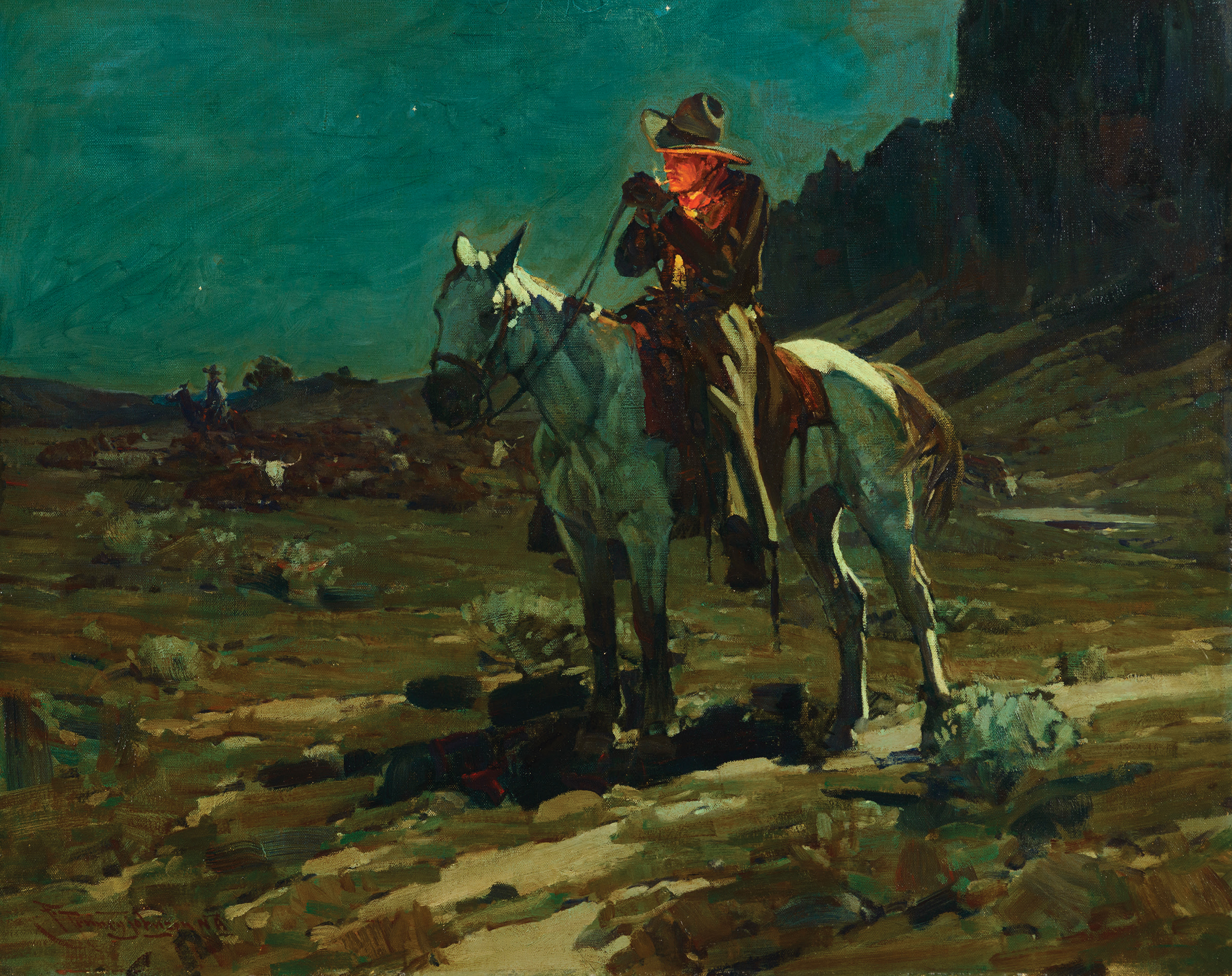 11 Jan

Publisher's Note: Notes on a Nocturne

Just a few miles west of Cody, Wyoming, Frank Tenney Johnson [1874 – 1939] built his studio at Rimrock Ranch in 1932. As a true cowboy-artist, few others had or have a better understanding of the anatomy of the horse, and even fewer have Johnson's ability to paint the color of the night. He mastered both subjects, painting cowboys and their horses in their element under the bluish-green cast of nightfall.

The nocturne exists as its own celebrated genre within Western art. That is in large part due to the works such as this by Johnson as well as the great Frederic Remington.

Some of the magic of a Western nocturne is the sense of mystery conveyed by a nighttime scene. There's no doubt that viewers and collectors who saw evocative works such as this hanging at New York City's Salmagundi Club (where Johnson exhibited paintings for almost 30 consecutive years, from 1912 through 1938) were given a compelling introduction to a mythic but still genuine American West. Johnson's imagery in this moonlit scene tells the story of the iconic Wyoming cowboy and stirs up wonderful emotions, as though we are about to embark on an adventure. Like the best works of art, this narrative takes us to a place that we want to go.

And amazingly, this painting has made its way back to Wyoming and resides just a few miles south of Johnson's original Rimrock Ranch studio.