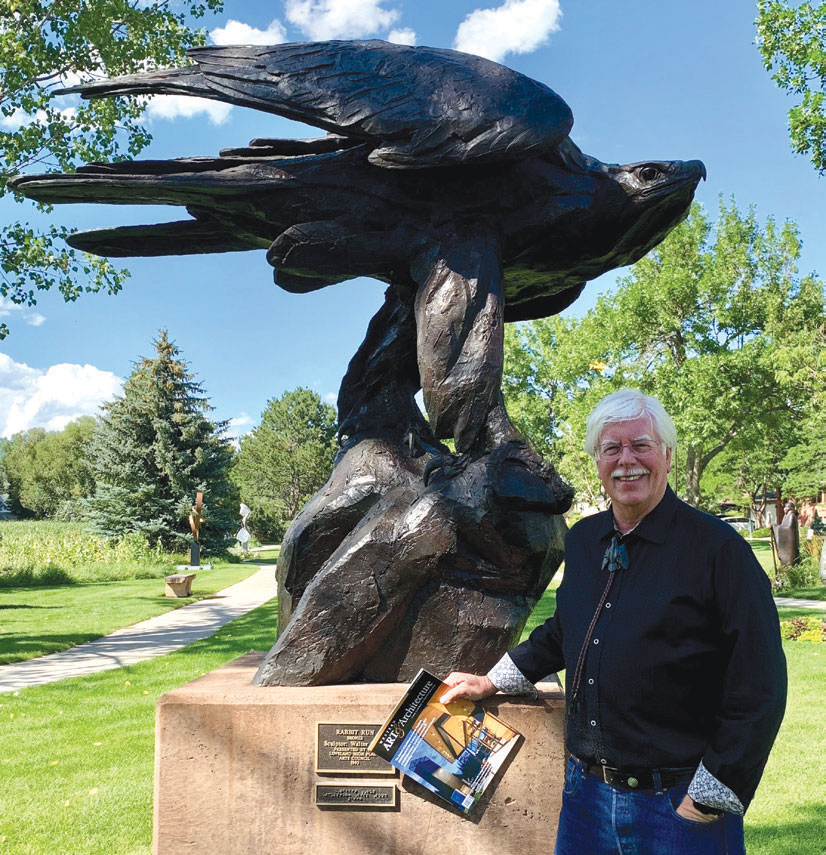 Publisher Tim Newton at Sculpture in the Park in Loveland, Colorado, with Walter Matia's sculpture Rabbit Run.
11 Sep

Publisher's Note: The Art Fraternity

The art life is exciting! Creativity engages us and sparks our imaginations. Architecture and art are two parallel disciplines, and it's a wonderfully blurred line between the two. Here at Western Art & Architecture, we are grateful to the designers, builders, painters, sculptors, and artisans who enrich our lives.

In recent weeks, I've had the pleasure of attending Sculpture in the Park in Colorado, judging the Door County Plein Air competition in Wisconsin, judging the Buffalo Bill Show and Sale in Wyoming, and of staying in an architectural gem with a world-class Western art collection in Wyoming. I'm indeed blessed to be exposed to many of the best artists in the country. And yet, even as a long-time art lover who knows thousands of artists, I'm still surprised by the significant artists I discover almost daily. 

A large part of the human journey is this joy of discovery, and at WA&A we are proud to provide a vehicle by which introductions are made. Even if you are strictly an armchair collector or distant admirer of Western design, this issue should put a smile in your heart and energy in your mind. We seek to open doors and make new friends — WA&A is in the introduction business.

Yesterday, I received a warm note from a friend thanking us for informing people "in the art fraternity" about the work his organization is doing to promote the arts. His choice of words is so important. Those of us in the art and architecture community are well aware that we have a family that's larger than life, and WA&A is proud to serve as a voice for that "art fraternity."

Throughout these pages, you'll find individuals who invite you into their homes, where art is enjoyed and bread is broken; artists who want you to "meet" their artwork and "see" their stories; and architects who share the inspirations they gather from the land. We are all part of this family of beauty.