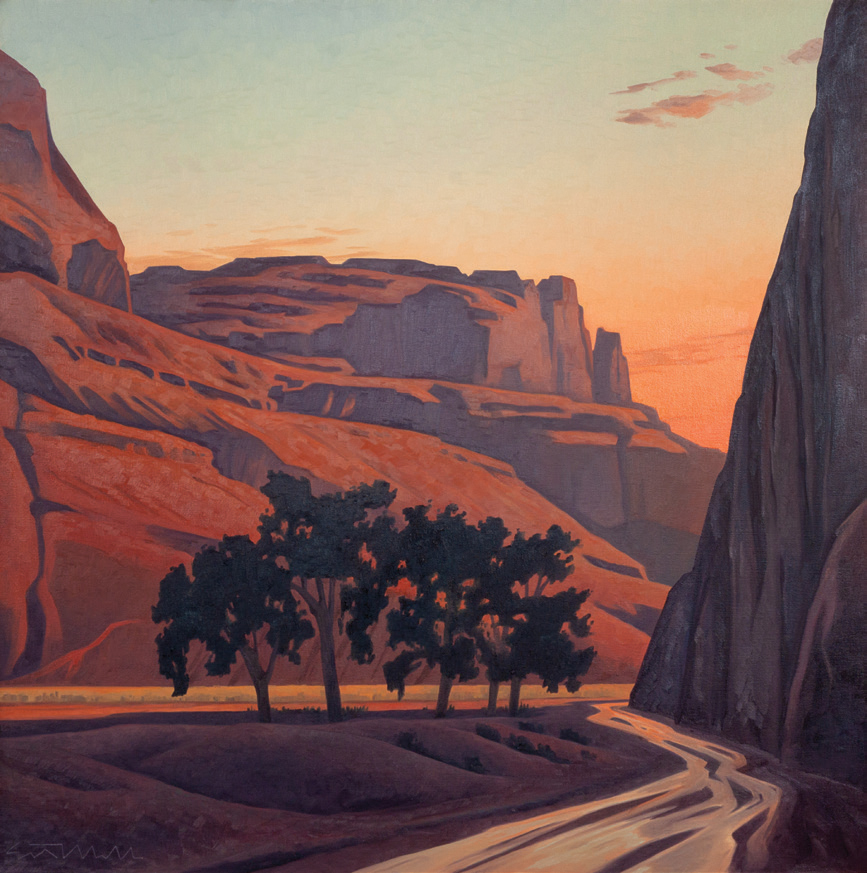 Ed Mell | Canyon Cottonwoods | Oil on Canvas | 36 x 36 inches |Courtesy of Hindmans Auctions
08 Jul

Editor's Note: Western Visions

Although it's a region, the West sparks creative interpretations that expand far beyond geography or location. The beauty and uniqueness of the landscape itself, visages formed over millennia, have inspired many. But today's artists and architects find equal inspiration in the West's culture, myths, history, and inhabitants. In this issue, and every issue, there are countless ways that the West exists not only as a place, but also as "an expression of energy," as writer T.M. Pearce once described it.

Take, for example, the work of Modernist Jaune Quick-to-See Smith ("The Legacy of Jaune Quick-to-See Smith"). Her perspective of the West includes the engagement of critical social issues, and she starts the conversation by using satire and appropriating Pop Art. As writer Rose Fredrick points out, her artwork adds "much-needed context to this country's historical past."

Artist G. Russell Case, meanwhile, is best known for painting the ineffable qualities of the Desert Southwest. His portraits of light on the land are suffused with life, as though he were capturing not a composition, but the spirit of the West itself ("Of Light and Shadow").
We also see how the animals of the West can hold us as captive as the sandstone, sage, and purples of the desert. Artists Ray Brown, Rox Corbett, and Cole Johnson use charcoal to showcase the animals that live here; the monotone of black and white helping emphasize their unique attributes, calling us to wonder at the creatures that live among us ("A Hundred Shades of Gray").

For sculptor Star Liana York, New Mexico's Chama Valley is a central influence. She often moves her sculpture stand outdoors near the acequias that bring water to the fields where her horses run and that attract her wildlife subjects. Without the land and her surroundings, York's inspiration is lost — the earth underfoot is instrumental to her creativity ("In the Studio").

In this issue, we also see how the National Parks came to influence American architecture ("Wanderings"), and how the scale and textures of the West are primary considerations for Hocker Design Group ("Rendering").

I hope this issue showcases a different perspective of the West that helps you connect to our shared region in a new way, one that brings some levity, beauty, and encouragement into your life.