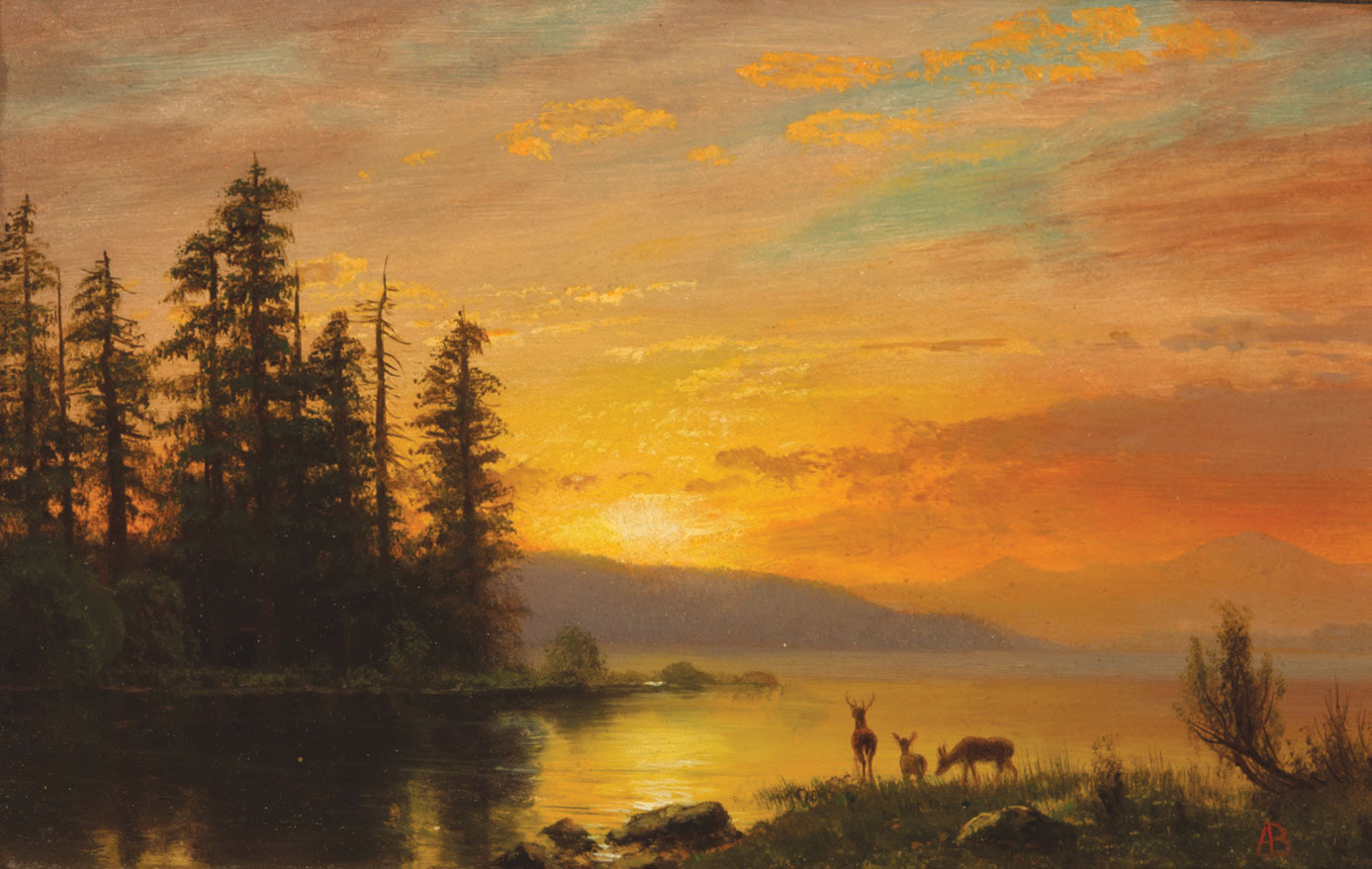 Albert Bierstadt | Sunset - Salt Lake | Oil on Board | 5.625 x 8.875 inches | Courtesy of Scottsdale Art Auction
09 May

From the Editor: Ideas, Visions, and Memories

For many artists, bravery is the beginning. It takes courage to share one's inner imagination. Artists and architects bring to life their perspectives, offering up personal creations for public critique; they leap into the unknown by trusting their instincts, hoping to engage the viewer by sharing their voice. 

Grant Wood agrees that artists must draw from "the depth and intensity" of their experiences. He writes in his essay "Revolt Against the City" that this is of the utmost importance; looking "inside ourselves, selecting our most genuine emotions" will result in the best work ("Perspective").

Photographer Christopher Burkett draws on his spirituality to share his inner world, asking us to wonder at the "ineffable light" found on fall aspens or inside blue glacial ice ("A Sense of Real Life"). Similarly, santero Arthur López explores a 400-year-old art tradition in New Mexico to present a contemporary take on iconography ("Modern-Day Saints").  

In this issue, we discover how location — and the emotion that nature imparts —  influences design. A Colorado home encouraged CCY Architects to design a structure that embraces the nearby river ("At Home on the Taylor River"). And the firm OPA fulfilled the homeowners' wishes by creating a house that reflects the West, influences well-being, and advances "the notion of how we live and cope with life in a modern world" ("Protean Power"). 

Meanwhile, Stephen Talasnik trusts that by leaving his work incomplete, he will more fully engage the viewer ("Art Meets Architecture"). And for landscape painter John Taft, "Abstract elements come together to express our humanity, as opposed to something that feels cold and digital" ("Celebrating the West's Extraordinary Vistas"). 

There is no single story of the West, and we cannot fully understand an artist's personal intentions without asking them. Inside this issue, we share those artistic exchanges, reminding us that on the other side of that effort is a human being who's brave enough to share their inner world.